As I'm sure you know - ultrasound can be a bear to undertake…the learning curve can be difficult and it does require hands-on training and lots of practice - especially in the beginning. Across the veterinary industry, there seems to be a huge gap between ultrasound training and implementing those new skills into every day medicine.
Sonopath offers full-circle sonographic education services
SonoPath is not your standard "turn and burn" telemedicine company. We realize when you return to your hospital after attending ultrasound training, you will most likely need help to continue improving.
Post lab, virtual training and support services are available through SonoPath's educational telemedicine™ services where you can work with SonoPath remotely to gain confidence, perfect your image sets, and take your skill set to the next level.
#1 Boot Camp Audio Recordings from Lab


At SDEP™ Ultrasound Labs, verbal "boot camp" e
xercises and emergency simulations are utilized to guide students through the ultrasound progression. All recordings of these sessions are provided to lab attendees for practice at home.
#2 QC Voice Memo Service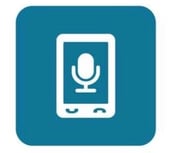 You can work directly with Eric Lindquist, DMV, DABVP Cert. IVUSS to receive his professional opinion on your technique which allows you to implement necessary changes in real time which can exponentially improve your curve.
QC voice memos are insightful to get a sense of what Dr. Lindquist is looking at as he goes through the scan but of more benefit is that he provides some technique suggestions to the scanning allowing me to adjust my settings or technique.

-Sam Doverspike, Franklin Animal Clinic, Franklin, PA
What to expect from a QC Voice Memo:
• A brief instructional/educational voice memo or written email with no diagnostics. Designed for a quick refinement of technique when you are missing a few details.
• For example - "kidneys are vertical, bring the tail of the probe cranial or go intercostal to flatten; you are missing complete adrenals because you are approaching them obliquely; refer to our No Adrenal Left Behind educational campaign for adrenal approaches"
# 3 SonoPodcast Service
If you're looking for a more formal consultation and critique of your scan, this is it! Dr. Eric Lindquist, DMV, DAVP, Cert IVUSS will take you through a step-by-step tour of your case.


What to expect from a SonoPodcast:
• 10-15 minute in-depth video of one of your scans with voiceover; detailed technique evaluation and recommendations.

• Critique designed to give specific direction on improving scanning technique for those who are missing essential views completely or who need assistance in multiple areas of their scanning.

• May be requested with or without a written diagnostic report. Good to do once monthly to ensure maintenance of and improvements to skills.